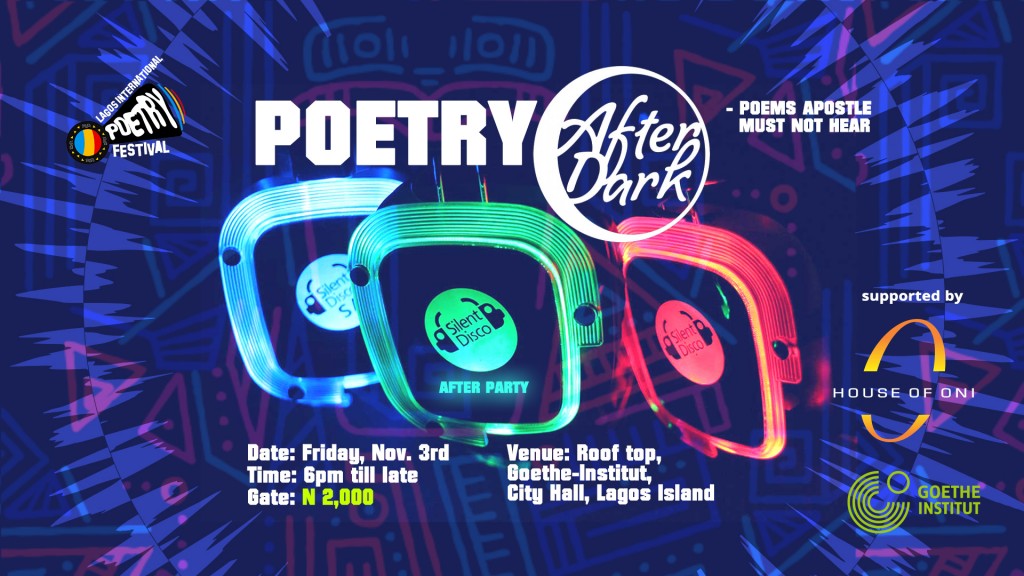 A night of love poems, naughty muses, wine, beer, finger foods and music, Poetry After Dark is an open party with the #LIPFest17 guests under the night skies. The mic will be open so you can step up and share those poems Apostle must not hear and have a silent disco party with friends.
Date: Thursday Nov. 3rd, 2017
Gate opens at 6pm.
Venue: Roof Top, Goethe Institut, City Hall, Lagos Island.